Product Info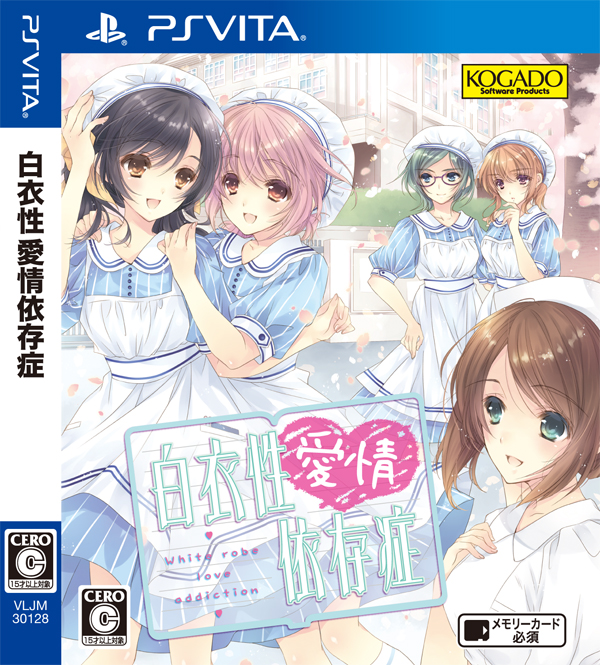 Title
Nurse Love Addiction
Genre
PlayStation®Vita版
Sparkly, Cute Nursing Student Adventure Game
Release date
30 Apr, 2015
Standard Price
Package Edition: 5,800 Yen (6,264 Yen with tax)
Download Edition: 4,800 Yen (5,184 Yen with tax)
Sales Release
KOGADO STUDIO,INC.
Rating
CERO: C
Planning and production
Shimarisu-san Team
Character Design,
Keyframes
Akira Hayase
 http://www.01.246.ne.jp/~hayase/
Writers
Hio Kosaka

Main Song
Sunny Place / Asami Imai
Lyrics : sorano
Music : Yuya Miyafuji
Arrangement : Shun Itou

Ending themesong
Kimi tono Mirai Yumi Hara
Lyrics : Ruka Matsumoto
Music : Tomoyuki Hamada
Arrangement : Johnny.k
The package version of PlayStation®Vita is sold only in Japan. The English version can be purchased from the PlayStation®Store. Please check the selling price on the site.
---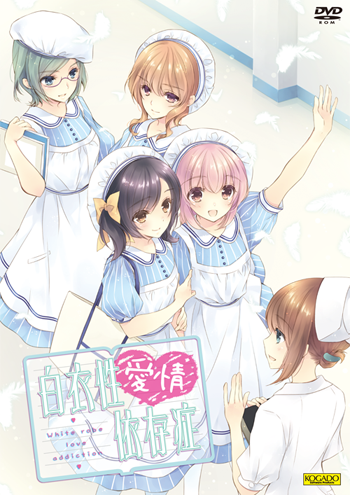 Title
Nurse Love Addiction
Genre
Windows 7/8/10 対応版
Sparkly, Cute Nursing Student Adventure Game
Release date
25 Dec, 2015
Standard Price
Package Edition:8,149 Yen (8,800 Yen with tax)
Download Edition:5,371 Yen (5,800 Yen with tax)
Sales Release
KOGADO STUDIO,INC.
Planning and production
Shimarisu-san Team
Character Design, Keyframes
Akira Hayase http://www.01.246.ne.jp/~hayase/
Writers
Hio Kosaka
System requirements(minimum)

●OS:Windows 7/8/10
●Processor:2.0 GHz or better
●Memory:2 GB RAM
●Graphics:DirectX 8.1 capable GPU
●Storage:4 GB available space
●Sound Card:DirectX 8.1 capable

The package version is sold only in Japan. The download version is available on Steam.
---
| | |
| --- | --- |
| Title | Nurse Love Addiction |
| Genre | Nintendo Switch版 Sparkly, Cute Nursing Student Adventure Game |
| Release date | 24 May 2018 |
| Standard Price | Download Edition: 4,444 Yen (4,800 Yen with tax) |
| Store Site | https://ec.nintendo.com/JP/ja/titles/70010000009715 |
| Sales Release | KOGADO STUDIO,INC. |
| Planning and production | Shimarisu-san Team |